It's with great delight that we officially welcome George Elliott to the SHP team. George joins us at a pivotal point in our growth journey; humbly describing himself as one of the Sherpas at Everest Base Camp here to help us make our ascent!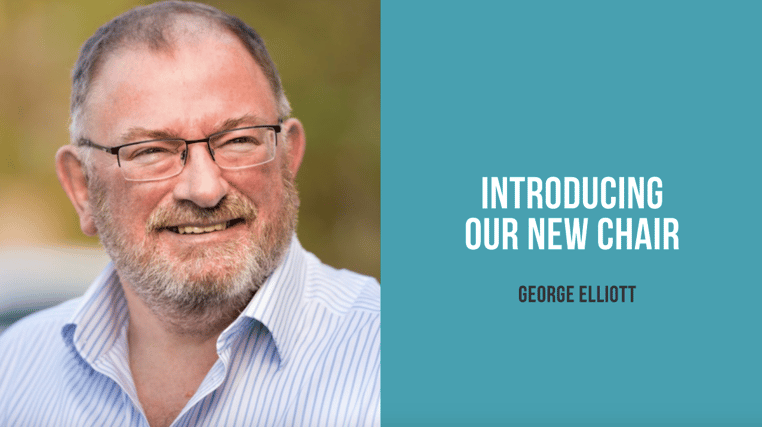 A bit about George
Since 2007, George has enjoyed the role of non-executive Chair/Director for over 20 different companies; ranging from virtual reality (VR) technology to hospital software programmes.
Perhaps most notably was George's time as Chair at Cranware, a healthcare tech company which specialises in supporting hospitals in the US to reduce the cost of patient care. In his twelve year tenure, George helped to scale Cranware by over 500% - now supporting around 30% of US hospitals.
With this proven track record in profitably scaling early stage and growth companies, we can be confident in the knowledge that George has successfully made this journey many times before us.

An echo of the past
When George was growing up in the 1960s, his father was a psychiatric nurse at Dingleton Hospital in Melrose. Back then, George notes, there was little difference between prisons and mental health facilities; patients were simply locked up.
Dingleton Hospital was at the forefront of revolutionising mental health care in the UK. It removed the locks from doors and adopted an open door policy; recognising the importance of community engagement in the provision of care and becoming known as the "therapeutic hub".
George has been exposed to this non-institutional, recovery-led approach to mental health care from a young age; an approach we very much advocate and strive for here at SHP.
To add to that, when asked why he was choosing to join SHP at this point in our journey, George answered: "You care. You care about what you do; and you're not afraid to show it."