The 2019 Design in Mental Health (DIMH) conference and exhibition will be our seventh consecutive year at the leading event for professionals concerned with the built environment in mental health.

Bringing together clinicians, estates, architects and other industry experts, the two-day event is the perfect opportunity to present our latest innovations to the market and receive that all-important feedback – from you – that drives our development further.
At our first DIMH in 2013 we had a small shell stand and over the years our footprint at the event has steadily increased.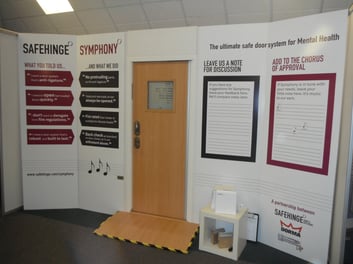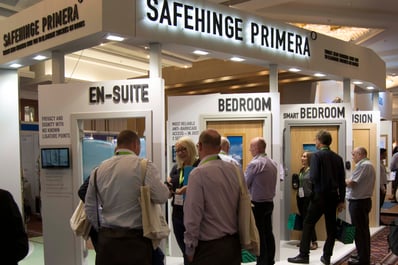 DIMHN 2013 DIMHN 2018

This year, our stand is double the size it was last year and six times the size it was in 2013 - a tangible representation of our continued growth and success.
We're really excited to showcase our products on this year's stand - the first one delegates will be greeted by as they walk through the doors of the Ricoh Arena in Coventry on Tuesday 21 May.
We'll be keeping you updated as we continue to prepare for our flagship event so make sure you keep an eye our Twitter and LinkedIn feeds! In the meantime, if you'd like to find out more about the event, please feel free to contact marketing@safehingeprimera.com.