In this month's The Network magazine - a monthly publication from the Design in Mental Health Network (DIMHN) - we're delighted to be featured discussing the importance of good design in mental health environments and why safety doesn't need to be institutional.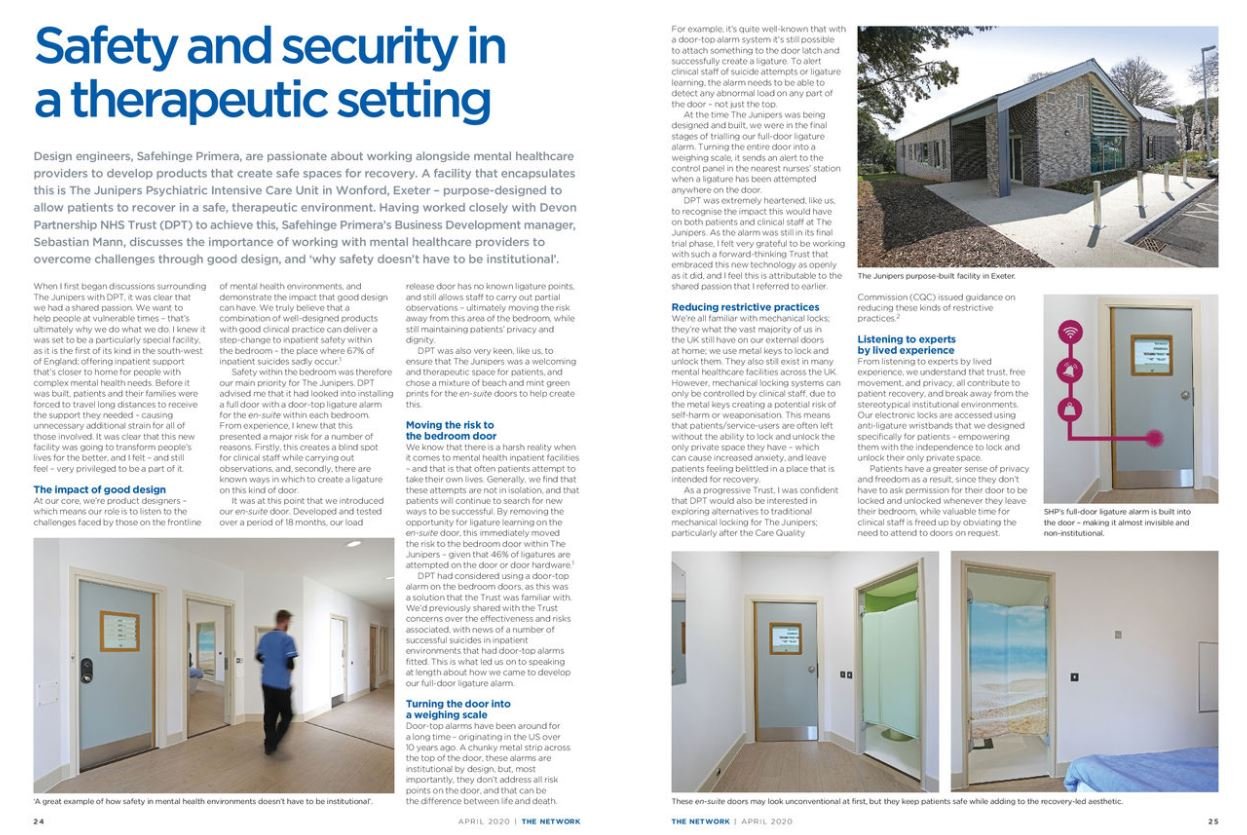 Screengrab taken from The Network


The feature is centred around The Junipers Psychiatric Intensive Care Unit (PICU) in Exeter - a purpose-built facility designed to help people with complex mental health needs.
We worked closely with Devon Partnership NHS Trust (DPT) from the outset to understand the requirements of the space and how we could help to create a safe environment for both patients and staff - without it looking institutional.
Have a read of the feature in its entirety here.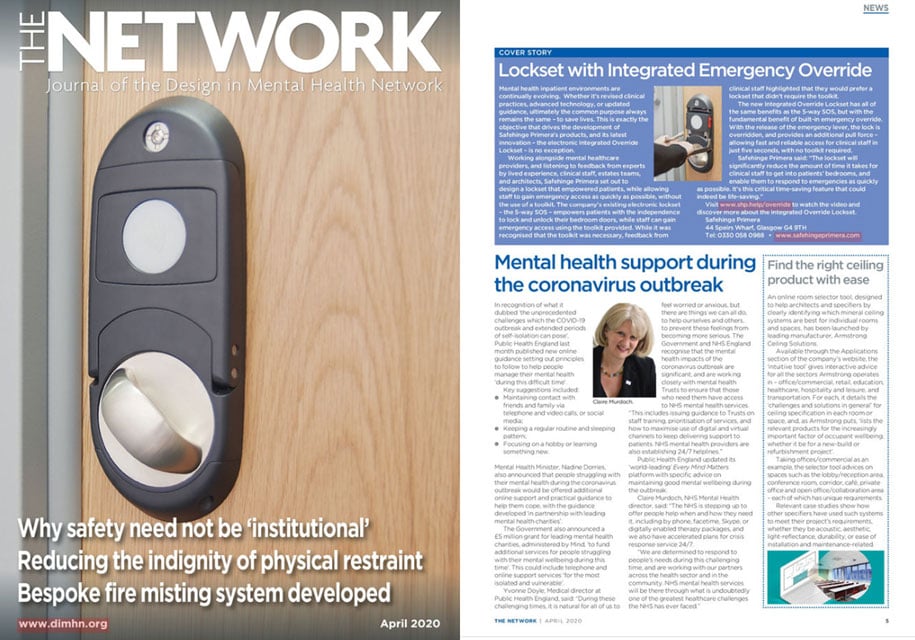 Screengrab taken from The Network


You'll also find our recently launched Integrated Override Lockset featured on the front cover! There's a cover story on page 4 detailing the conception of this lockset; the design of which was based on feedback from experts by lived experience, clinicians, estates and architects.
You can have a read at the cover story here.
Additionally, if you'd like to discover more about the Integrated Override Lockset, you can go to the product page here which includes a short demo video!