In April 2020, we put our heads together to explore new ways of learning and staying connected. Video calls and webinars are playing a bigger part in our work life (and home life) than ever before, so it seemed natural that we use these same tools to continue the conversation in the mental health community.
Our webinar series focuses on common challenges in inpatient mental health environments and will provide a platform to discuss feedback and key design considerations for these settings. You can catch up on the recordings of all of our webinars so far below!
WEBINAR RECORDINGS


1. Lifesaving Considerations of Anti-barricade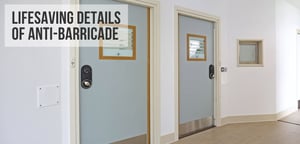 The first webinar in our series took place on Tuesday 28th April and focused on the key considerations when specifying anti-barricade doors and locks.
During the 20-minute lunchtime webinar we looked back at the national safety alert released in 2017 questioning the efficacy of push button stops and explore clinical and estates feedback following the safety alert.




2.

Ligature and Self-harm Design Strategies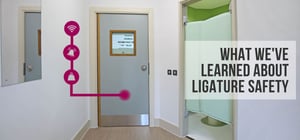 The next in the series took place on Thursday 28th May and looked at the key design strategies for addressing ligature and self-harm risks in mental health inpatient environments.
In this short webinar speakers Philip Ross and Clare Bowen explore safety concerns of bathroom and bedroom doors. They also discuss the safety alerts raised in 2018 on ligatures at all heights and in 2019 on door-top alarms - highlighting clinical feedback.



3.

Design in Mental Health Digital Week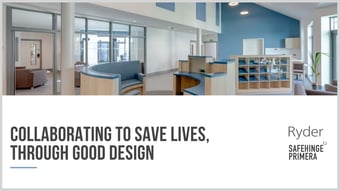 On 10 June, as part of our sponsorship of Design in Mental Health Digital Week, we hosted a webinar with Ryder Architecture where we discussed the wonderful Sowenna CAMHS project for Cornwall NHS.
You can find the slides and all of the resources referenced throughout on this page. Access to the full recording of the webinar is to be made available shortly!
4. Design Considerations of Electronic Locking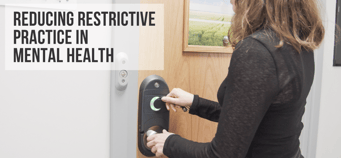 The ability for patients to lock and unlock their bedroom door is a core requirement in guidance set by the CQC to reduce restrictive practice in mental health settings. The impact on recovery is also regularly highlighted in patient feedback.
With 90% of inpatient suicides occurring in bedrooms and bathrooms, it's important to carefully consider options that address both safety and patient empowerment.


5. Designing Mental Health Doorsets from a Patient's Perspective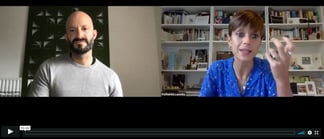 When you think about doors in a mental health inpatient setting, what do they mean to you? For many of us, they symbolise safety and security.
But what do doors symbolise for patients?
We're delighted to have welcomed the inspirational Expert by Experience Katharine Lazenby who joined our Director Philip Ross for an open conversation about her time as a patient and the impact of the built environment on her recovery.


6. Lifesaving Details of the En-suite Door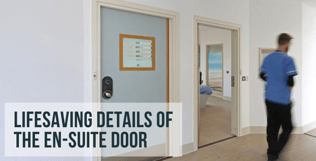 By popular demand, we've recorded a more detailed look at the en-suite door. In this 15 minute webinar, SHP account manager Seb Mann will talk through the following:
Why the en-suite door remains the biggest unsupervised risk in mental health inpatient facilities
What the 3 main areas are to consider when selecting an en-suite door - as told by you
A closer look at our saloon-style en-suite door


7. Introducing new technology in mental heath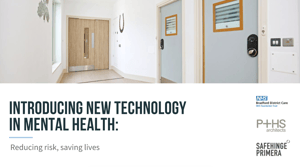 As part of Design in Mental Health Online, SHP Director Philip Ross was joined by P+HS Architects Director Cath Lake and Bradford District Care NHS Deputy Director of Estates & Facilities Simon Adamson.
Bringing together various experiences and perspectives, they discussed the role that new technology plays in creating safer spaces and improving patient and staff experience.
8. DIMH Online: Solve the biggest ligature risk in mental heath
Doors present the greatest ligature risk in mental health inpatient facilities.
Clinical staff can't be everywhere at once; and the integration of assistive door alarm technology is increasing. With different options available, how can you make the most informed decision?
---
We'll continue to keep you updated with future sessions and would love to hear from you on the content you'd find interesting or useful.