At SHP, we've put our heads together to explore new ways of learning and staying connected. Video calls and webinars are playing a bigger part in our work life (and home life) than ever before, so it seemed natural that we use these same tools to continue the conversation in the mental health community.
Our webinar series will focus on common challenges in inpatient mental health environments and will provide a platform to discuss feedback and key design considerations for these settings.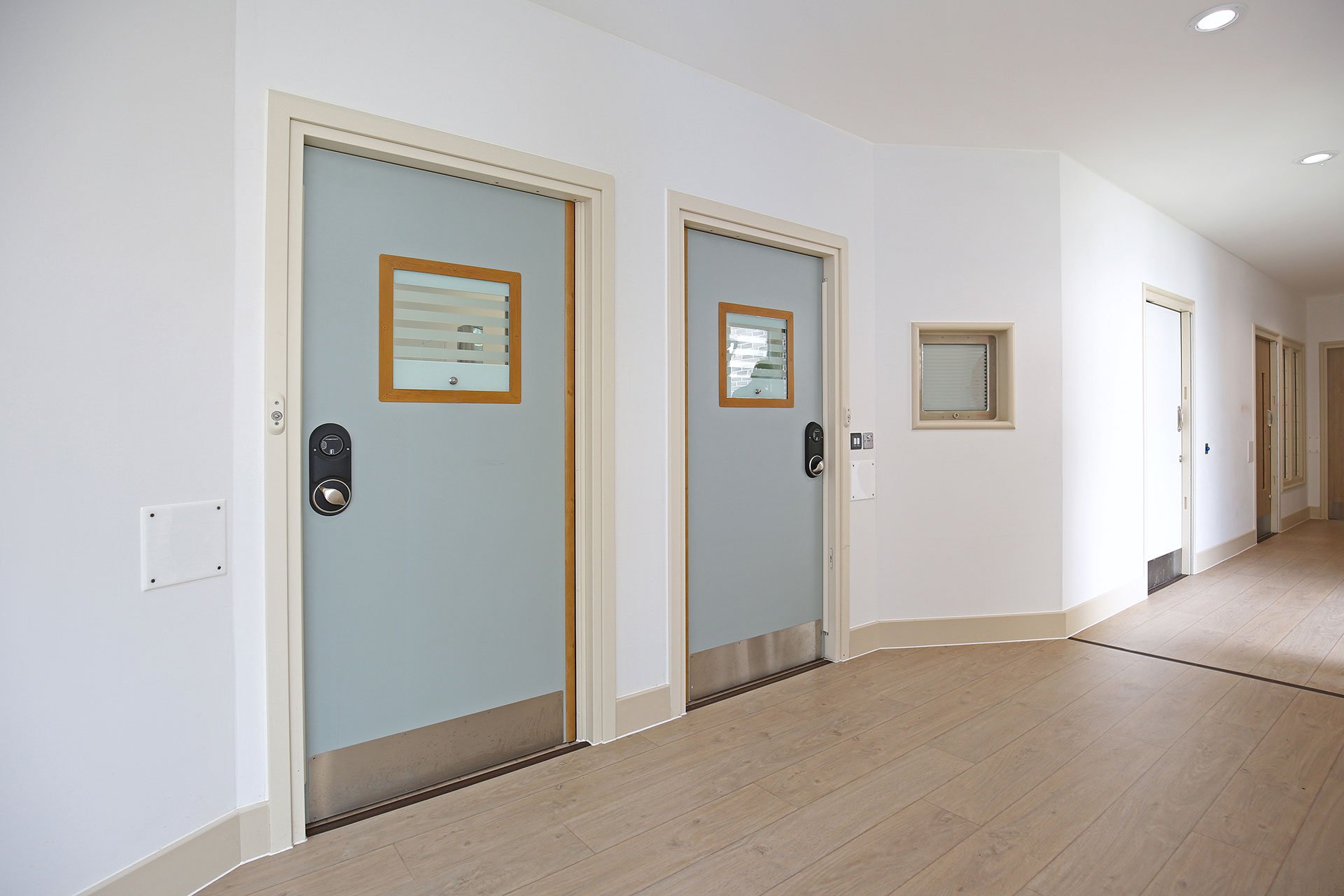 We've spoken to a number of contacts from clinical, estates and architecture backgrounds to understand the challenges they face and gain insight into what they'd like to see covered in these sessions. The feedback we've had has helped us to create our first learning webinar and we hope that the feedback will continue to shape the series going forward.


Next up: *to be announced shortly*
PREVIOUS
WEBINARS
1. Lifesaving Considerations of Anti-barricade

The first webinar in our series took place on Tuesday 28th April and focused on the key considerations when specifying anti-barricade doors and locks.
During the 20-minute lunchtime webinar we looked back at the national safety alert released in 2017 questioning the efficacy of push button stops and explore clinical and estates feedback following the safety alert.




2.

Ligature and Self-harm Design Strategies

The next in the series took place on Thursday 28th May and looked at the key design strategies for addressing ligature and self-harm risks in mental health inpatient environments.
In this short webinar speakers Philip Ross and Clare Bowen explore safety concerns of bathroom and bedroom doors. They also discuss the safety alerts raised in 2018 on ligatures at all heights and in 2019 on door-top alarms - highlighting clinical feedback.



We'll continue to keep you updated with future sessions and would love to hear from you on the content you'd find interesting or useful.