A report by the Royal Academy of Engineering entitled Designing Cost-Effective Care For Older People: How Technology Can Make A Difference states: "Engineers have a crucial and continuing role to play in healthcare innovation for the UK's ageing population.

"Currently there is a lot of dissatisfaction with a lot of mental health environments, which are not recovery focused" says Michael Humes, patient reviewer for the Quality Network for Forensic Mental Health Services.
"It's about business, and yes suppliers have got to make a profit, but it is great that we are seeing new designs that are helping to make mental health units more homely."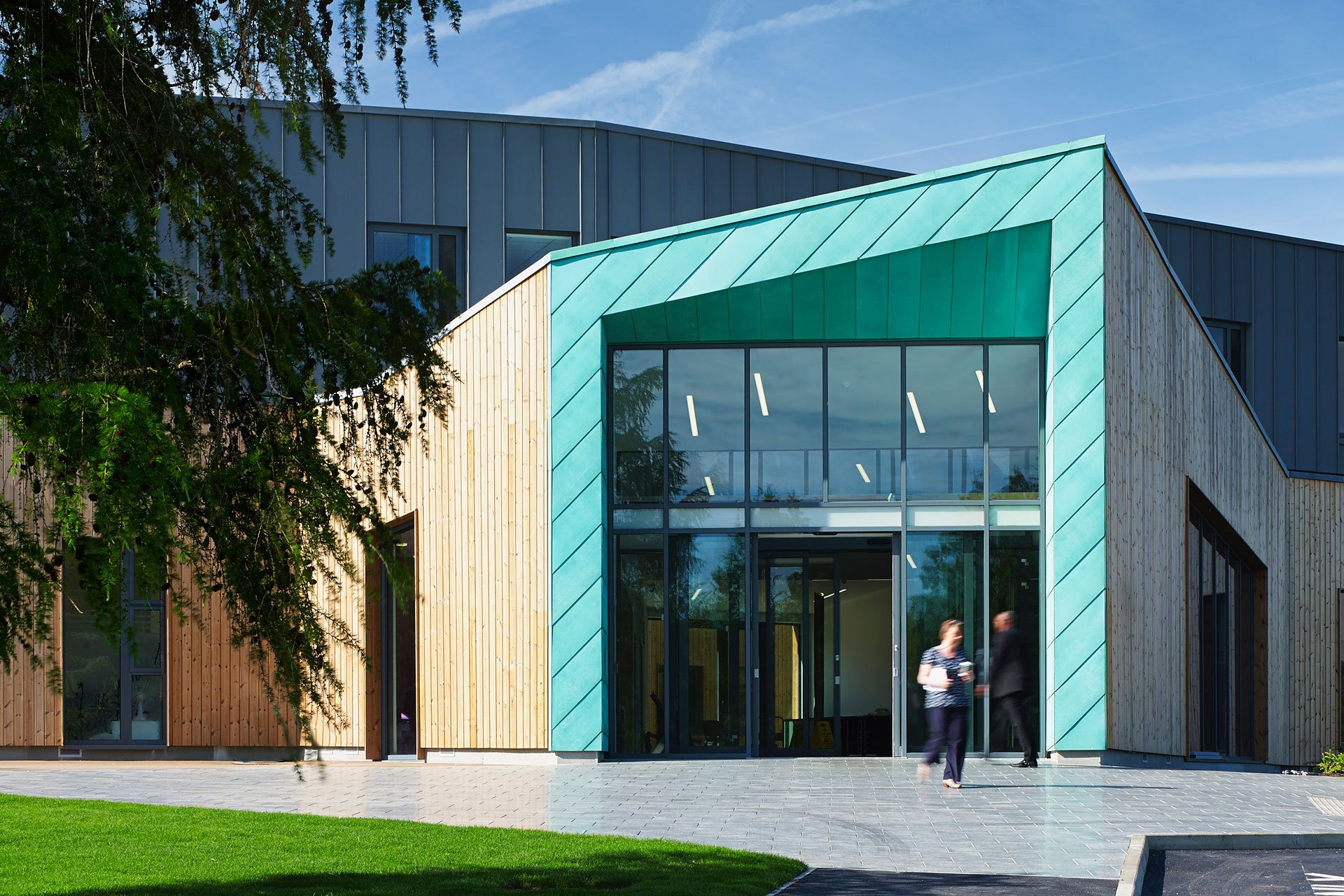 "Voice of Customer" approach
As a leader in the field of mental health, dementia and care home product design Safehinge Primera design and manufacture doorsets for challenging environments. And our 'Voice of the Customer' (VOC) approach to R&D has led to the creation of a range of products designed specifically to meet the needs of social care environments.
Director, Philip Ross, said: "The starting point is having good products – a good foundation to build upon. That makes is easy to customise key parts of the door for people with various needs."
He added: "Within the care sector this flexibility is very important so we work with architects, clients and other stakeholders to find out what they need and what will work best."
Over the past three years we've seen a major shift within the marketplace – with a keen focus on what the door looks like.
Ross said: "In older age or dementia care it's about what looks normal and familiar, and that creates a big challenge for designers. We need to look at how we create products that are robust and have special features that allow the door to open outward in emergency, but look like the doorsets in people's own home."
"In terms of mental health units, we know that today's psychiatric facilities aren't something from a Victorian film. That's why we want to help create modern, recovery-focused rehabilitation environments where service users can regain their confidence before returning to the community.
"To do this, each of our award-winning products is developed through our tried-and-tested design and engineering process."
Shaun Ridley is one of our product designers and our VOC expert. He explains: "It's about taking the customer's requirements and transferring that into a physical product. "It is sometimes very tricky to get that right. It's about balancing their budget with requirements, not just their wants. If you can solve those fundamental problems then everything beyond that is about tweaking the design."
And design is where manufacturers can have a big impact in terms of helping residents and service users to navigate and work with their surroundings, particularly as many people living in care facilities have cognitive problems or dementia.
"Our focus is typically driven from end user requirements and if you really want to design for recovery and safety, then you have to think from the service user's point of view" says Ridley.
"We take advice from facility managers, clinical staff and architects to get the bigger picture."
Designing for dementia environments
This is particularly important when designing for care homes that cater for the growing number of older people with dementia.
A spokeswoman for the University of Stirling's Dementia Services Development Centre added: "Understanding age-related changes and impairments is the first step towards creating living environments which support the needs of older people and those with dementia, keeping them safe from dangers such as falls, which can have a devastating effect on an older person; allowing them the freedom and confidence to use their abilities to the fullest extent, in all things from the mundane to the creative; aiding memory in day-to-day living; and reinforcing personal identity."
Figures show that two thirds of the population of care home residents in the UK have a cognitive impairment, and dementia is the strongest determinant of entry into residential care for the over-65s.
Design for Dementia, a report by Gregor Timlin and Nic Rysenbry, provides an insight into the challenges this creates. "A key issue in improving care is to better understand how the design of care home environments impacts on the quality of care," it says.
"Features, layouts and facilities can help to maintain a resident's remaining strengths, improve working conditions, and provide a better care culture for staff, residents and visitors alike.
"The most-important thing for any designer working in dementia care is to recognise that dementia is a disability and that any solutions they design need to offset the effects of the condition. Understanding the degenerative nature of dementia and designing to compensate for its effects become critical in meeting the challenges."
Ridley adds: "It is very important that when we design products we do not take away what is normal.
"It's very common for manufacturers to say they listen to their customers, but implementing what we've heard is hardest part – and that's where we're really strong as a company. Only by allowing a dialogue with the customer and using this to really drive design discussions can we deliver products that are safe and that end users really can use."
Timlin and Rysenbry's report sets out three key design areas for care homes:
Address the cognitive difficulties people experience as a result of dementia by creating environments and products that build on the remaining strengths and abilities that residents have
Create a social environment that allows residents and staff to participate and complete care tasks together
Provide a physical environment that accounts for the multiple changes that care home residents will experience as a natural part of the ageing process
"Design should not just aim to support their disabilities, but utilise their remaining abilities," it advises.
This includes designing rapid installation doorsets for Mental Health facilities – reducing the need for patients to be moved out of their rooms for long periods of time. This is also an important consideration for dementia settings, where a change in the environment can cause anxiety and aggression.
We recently worked on a listed building refurbishment where doorsets were designed to be robust and anti-barricade, but to look like a front door to a house, and to meet listed building regulations.
In care homes, products like threshold strips are vitally important as a change in contrast or material can pose a trip hazard to elderly people with cognitive or physical impairments. In addition, door closers, which need to be fitted on doors to meet fire and other safety regulations, can prove problematic for those with low strength.
To combat this problem, we partnered with DORMA to develop a free-swing door closer that is connected to the fire alarm and can be opened with just one finger – just like a residential door.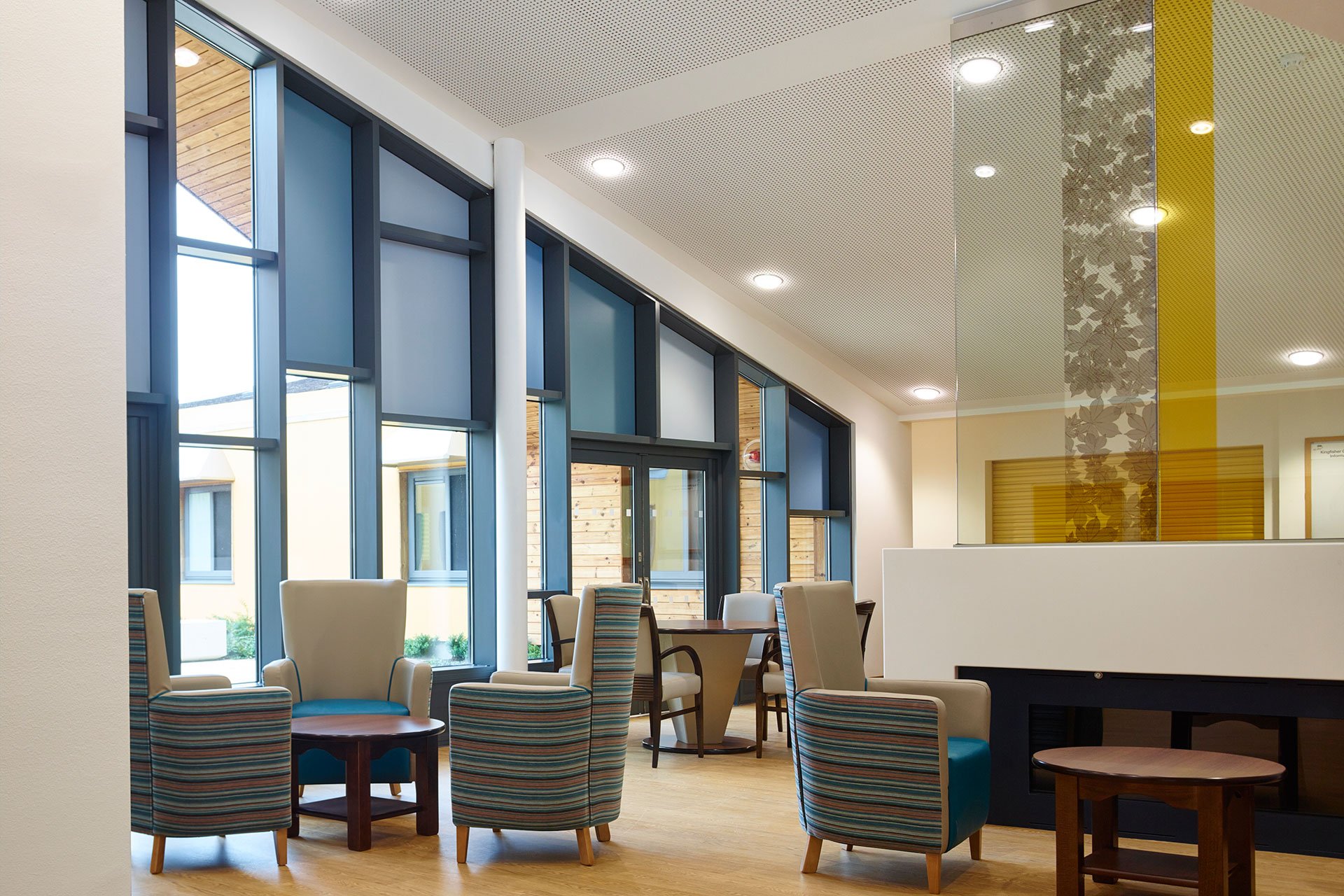 Balancing safety and practicality with a homely feel
But keeping products looking familiar remains key.

Ridley said: "The subject of aesthetics has started to come up more and more and we understand that great products need to look right too. The market is heading towards a more-homely look and that has been a real driver for us in terms of finishes. For example, we remove all confusing metal fixings from our doors - maintaining familiarity. The only metal on the bedroom side is the handle - just like at home.
"Particularly for care home and low-secure Mental Health environments, we need to create products that really work, but at the same time look visually normal. That balance is the crux of the challenge.

"In some of our markets – for example mental health – hard-wearing anti-ligature, anti-barricade doors use stainless steel fixtures. That is more synonymous with prisons and we want to steer clear from that. We sourced a company that can powder coat steel with a timber effect. Underneath, the door has the same strength as metal, but a much more homely feel. This approach is becoming much more fundamental to design."

And we responded to another client's challenges by using stained-glass panels on doors to make rooms more recognisable and to provide a more-residential feel to the environment while still enabling observation.
Ross added: "Sometimes when specifying doors and hardware, aesthetics are an afterthought and that's not right in these complex environments."
And people shouldn't think cost is a barrier, he said: "Applying finishes will sometimes add cost to the product, but this is usually much less than people think and will dramatically improve the residents' wellbeing."
Architect's perspective
Cath Lake is an architect at P+HS Architects and works with suppliers to commission and develop the design of new products for both new-build and refurbishment projects. She agrees that aesthetics are becoming increasingly important.
"What is coming to the forefront is that clients want a more-normalised environment," she said. "Just because people are in care facilities does not mean their environment should be detrimental to them. Why shouldn't the environment be normal, as long as they are as safe as possible?
"To address this issue we work with suppliers on ironmongery and doorsets to determine the issues we need to consider and how products should operate. Doorsets, in particular, need to stand up to a lot of use, but they still need to work and at the same time look familiar. It's the small things that residents notice – the things that appear either normal or not.
"If things appear alien, that increases anxiety, particularly among care home residents who may suffer from conditions such as dementia. This means there's a lot of onus on products to be reassuring in terms of their design. The key for manufacturers is to meet all of these challenges and to get the right benchmark in terms of affordability."
She added: "For us as architects, designing care home environments is about trying to promote as much independence as possible for as long as possible and that can only happen in an environment that feels normal. It's about how easy things are to use, robustness, and having the right product. It's not always about one size fits all. How we respond to different requirements is very important."


Service users perspective
According to Raymond Peverell, an 82-year-old care home resident from Essex, "I moved into a care home six months ago following a fall".
"I lived in the same house for 68 years and felt completely disorientated when I came here. I couldn't work out how the door handles worked, and the taps left me confused. Why does everything have to be so different? I understand I cannot go back home, but I just want to live somewhere simple, somewhere that feels like home and where I do not have to call staff to help me do the simple things like enter my bedroom or wash my hands.
"I would like product designers to stop trying to be clever and instead to make things more familiar, more like what I had at home."