The numbers don't lie. When the first National Confidential Inquiry into Suicide and Safety in Mental Health (NCISH) came out in 2006, care providers responded. Over the four years that followed, the annual number of in-patient suicides dropped from 166 to 115 – an outstanding reduction of 31% (7.8% per year on average). However, in the six years since 2010, the reduction has become much more modest and has only fallen by 8% (1.3% per year on average).

The key questions here are:
What happened in the first four years compared with the last six?
How do we kick start the next phase of reductions in suicides whilst people with mental health are in in-patient care?
NCISH recommends a 10-step plan looking at the entire mental health care ecosystem. It will reflect on the evidence collected over several years and look at the features of clinical services associated with lower patient suicide rate.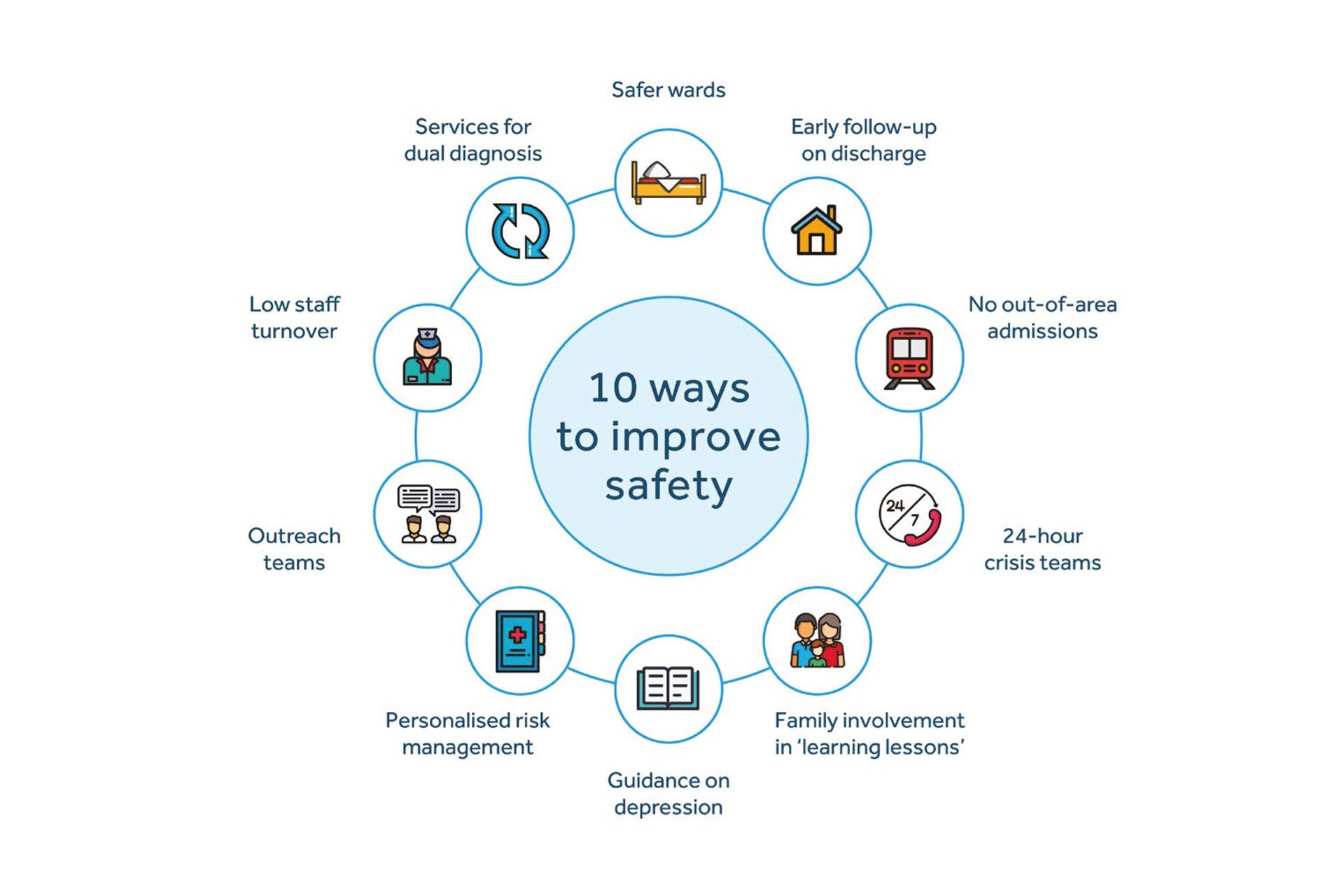 Image source: Manchester University

The plan introduces a renewed emphasis on reducing suicide by people with mental ill health in in-patient environments. It focuses on improving the physical safety of wards through the removal of potential ligature points and the further development of nursing observation as a skilled intervention and safety measure.

This leads on to a recent safety note issued highlighting the often overlooked, low-level ligature risks in relation to recent suicides. As demonstrated in the diagram of a door below, there are various ligature points at all heights – not just at the top.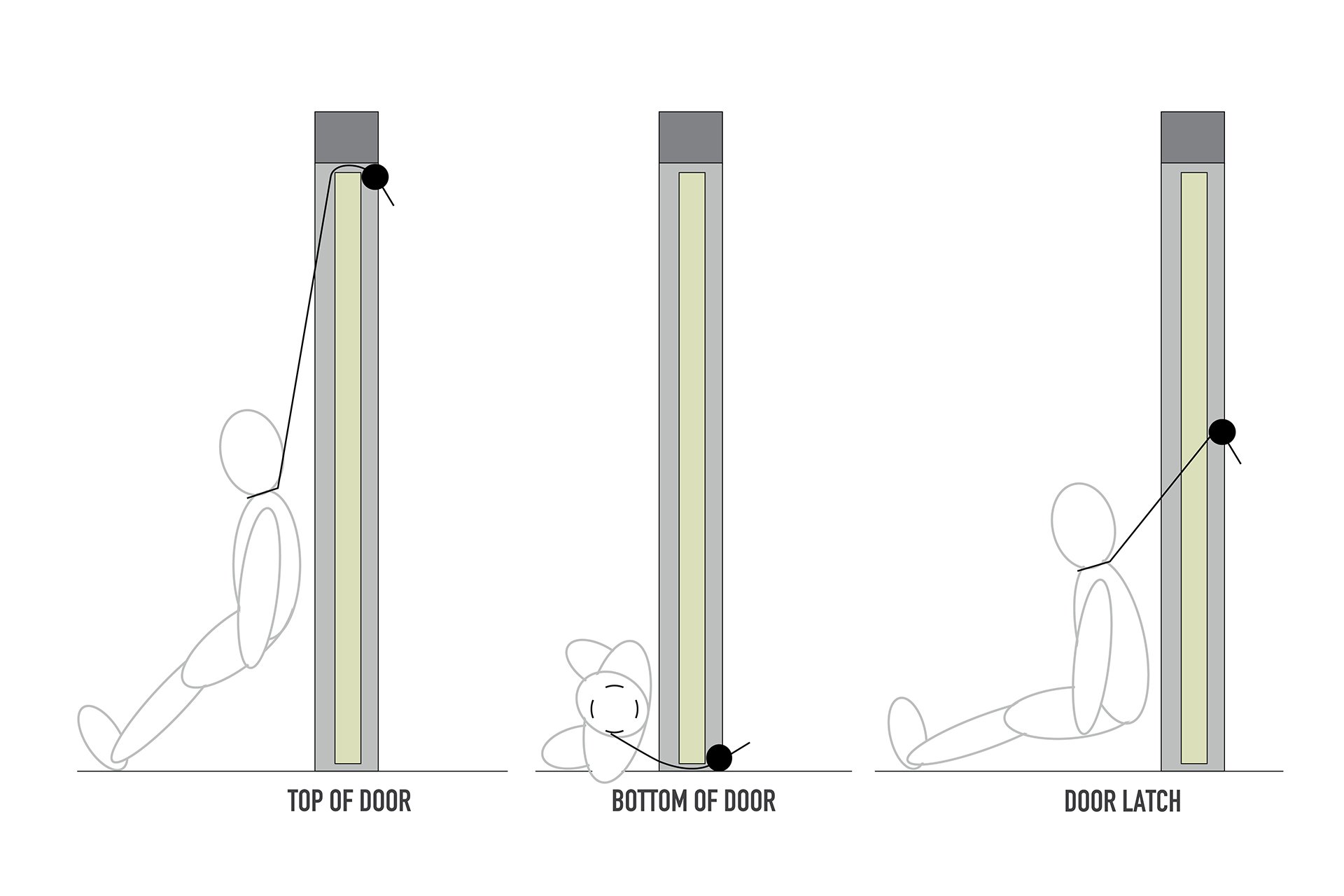 Is there such a thing as a risk-free bedroom? Quite simply: no.


It's often talked about that the safest room would be an empty metal box with people 'dropped' in from above. I'm not convinced that even that would be risk-free and it certainly isn't going to help the person recover from their mental ill health.
The focus should be on eliminating obvious ligature points - both high and low - alongside ensuring patients have bedrooms that support their recovery. It's also vital that the nursing staff have sufficient capacity to observe in order to help manage remaining risks and support the person's recovery with therapeutic interventions.
This fits in with a number of conversations I've had with clinical staff on the front line all the way to director level; alongside previous studies into some of the root causes of suicides during intermittent observations. From this feedback and research, we formed our Target Zero mindset; something that started off as an internal product development ambition and later became our national campaign for 2018/19.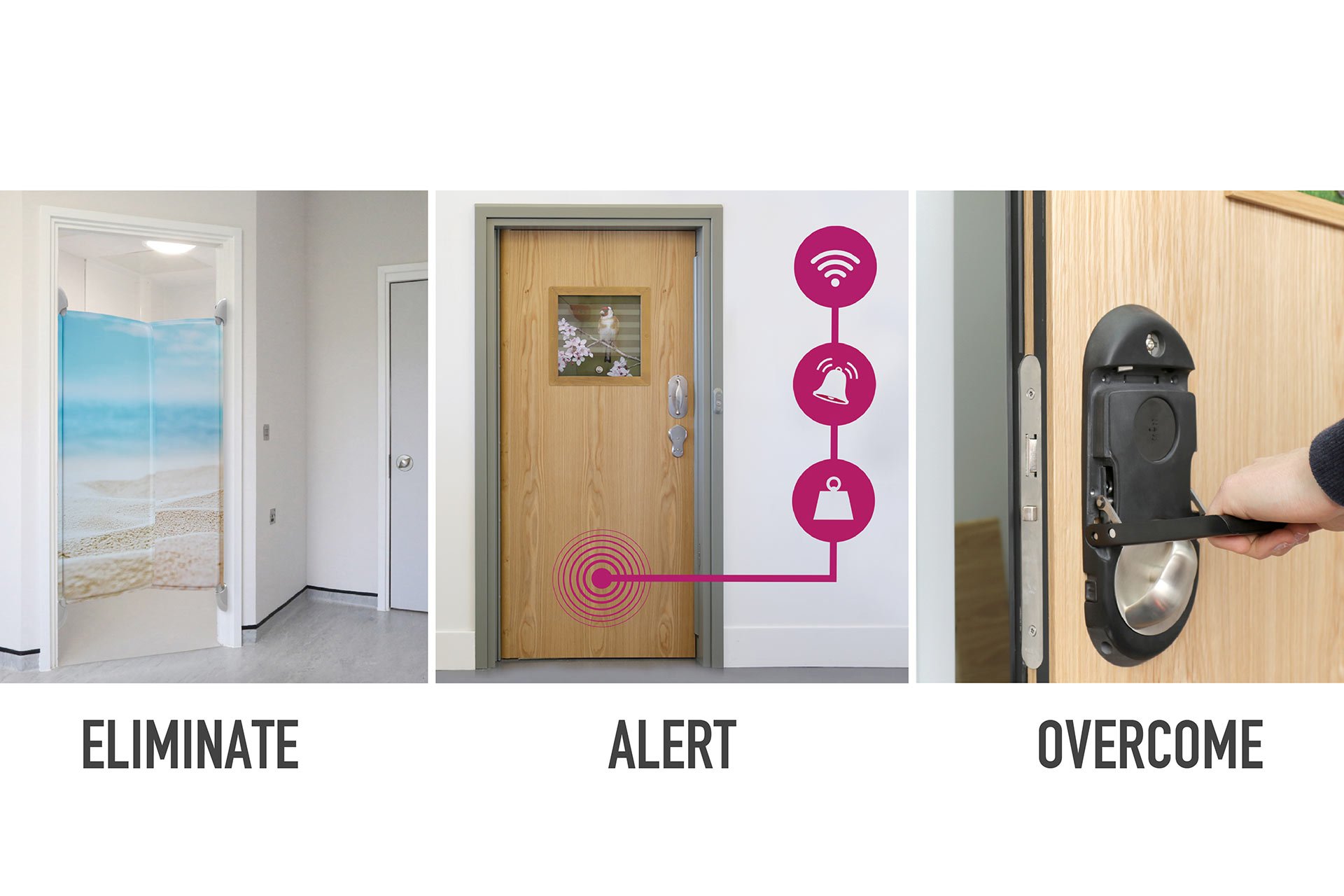 But why does a design company who specialises in doors think they can help with the next decades suicide statistics?
Doors represent the last two major ligature risks within the patient's bedroom meaning there is a need for the building (in our case; doors) to do more to help staff who are already stretched and often reliant on bank staff. Below are some statistics of suicides in in-patient care that quantify this need: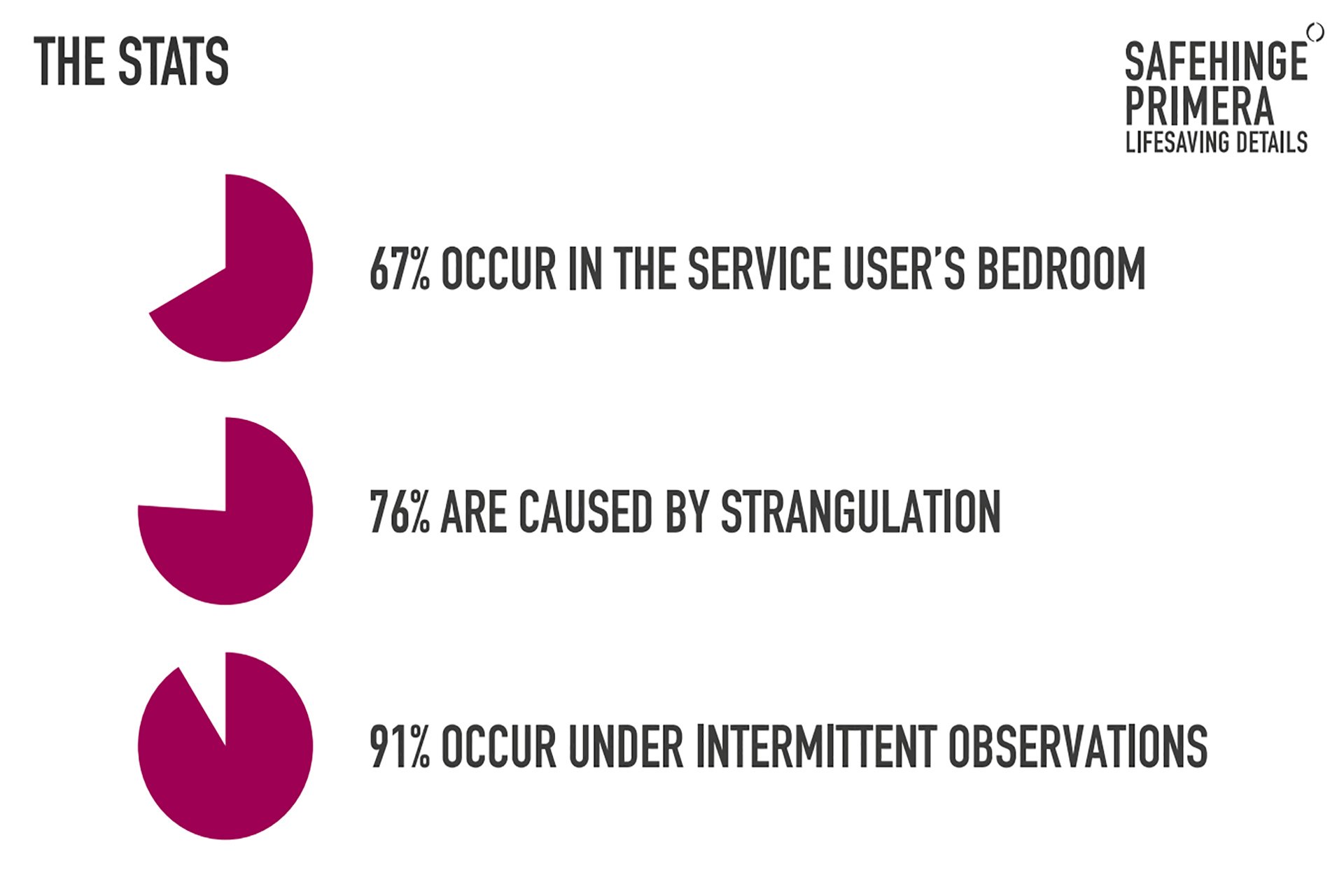 With our latest anti-barricade doorset and lockset, access can be achieved in just 5 seconds, even with adverse pressure on the door from inside the bedroom or determined tampering with the lockset. It also has the option of a full-door alarm, sensing ligatures across the entire door, not just the top and it does this invisibly, helping avoid an institutional aesthetic.
Our en-suite door also allows the person in the room privacy and dignity whilst enabling partial nursing observations and has no-known ligature risks.
There was one patient's quote from the University of Manchester's report on suicide under observation (2015) that highlights the importance of not just focusing on eliminating risk but taking a bigger picture view of dignity to ensure the person is provided a space for recovery, even more so as some Trust's consider the extreme 'no door' solution for bathroom doors. The patient said:
"I have been put under close observation several times. At worst it has been a male nurse allocated for arms length observation including following me to the bathroom and toilet. This has been so distressing, so traumatising that I have restricted fluids so I did not have to go to the toilet in front of him. Twice I soiled myself rather than expose myself on the toilet."

This, rightly, brings me on to the importance of focusing on recovery design, just as much as safety. We need both. A space that aids recovery. And a safe space to allow the recovery process to take place. Without the former, we're at risk of institutionalising those in need.

I'm keen to see the next series of changes the 2018 NCISH report encourages; particularly the safety and recovery improvements it aims to bring to Mental Health in-patient care environments. Suicide isn't inevitable. Let's work together to reach our goal of zero.