The issue of poor Mental Health is increasingly prevalent, with death by suicides one of the leading causes of premature death. At the same time, the NHS resources are being increasingly stretched.
Funding for Mental Health Trusts in England has been cut £150m over the past four years2
Nursing posts have shrunk by 12% – limiting the amount of care and time available for recovery3
6 in 10 NHS Mental Health workers say they are unable to provide proper care because they do not have enough time4
A service user recently described staff as being "too tired, too overstretched, too budget-poor or too under-trained to provide adequate care"5
Despite this, Mersey Care Chief Executive, Joe Rafferty, is committed to eliminating suicides among people in his care – "If zero isn't the right number then what is? No death by suicide should ever be regarded as acceptable or inevitable" 6. Indeed, it's better to aim for zero and miss, than set the goal too low.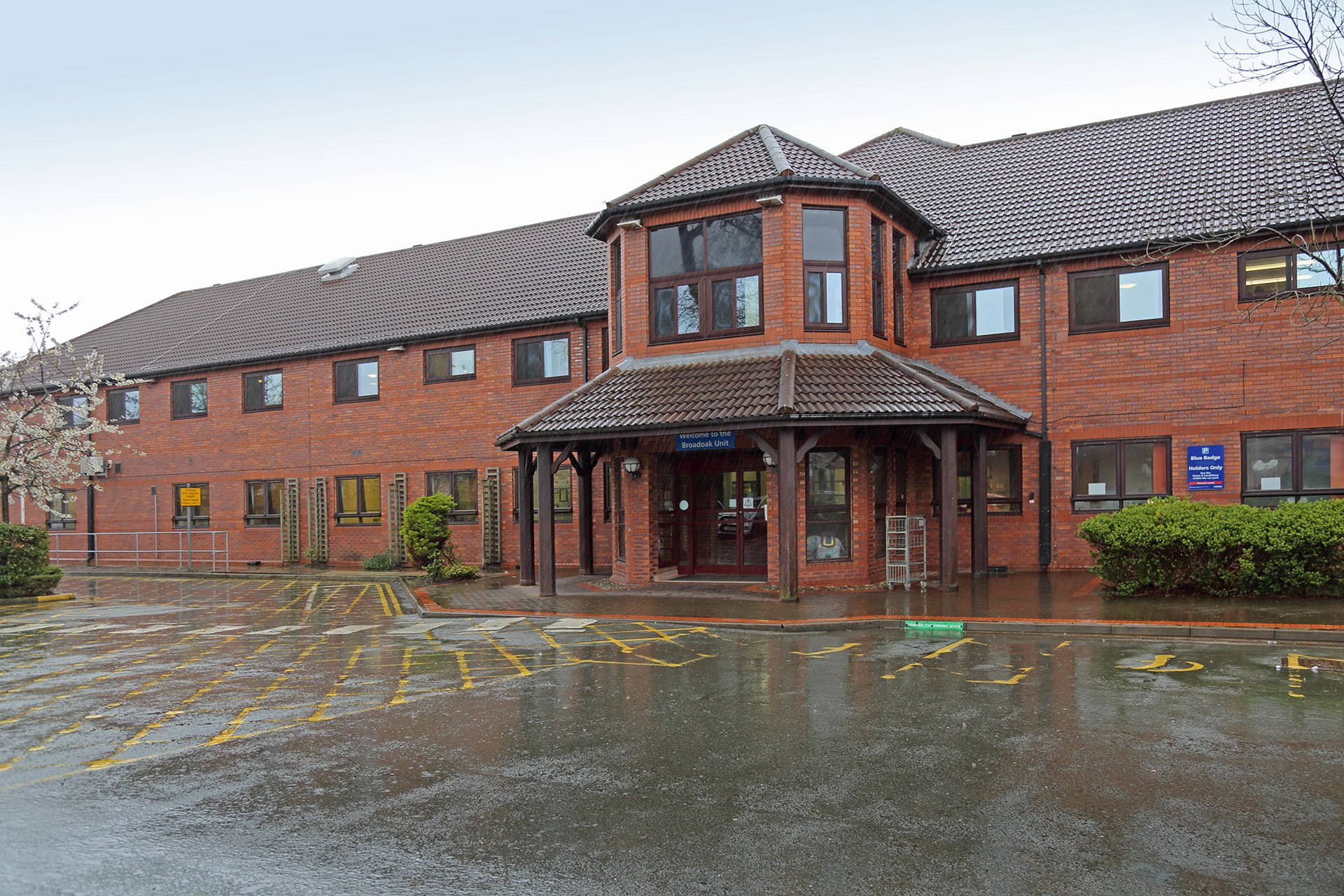 Image: Mersey Care Foundation Trust's Broadoak Unit
As the first Mental Health trust to publically commit to the ambitious aspiration, their policy sets out the standards of care that will be offered to all service users who express suicidal ideas to ensure they have the highest quality assessment, support and treatment until they have recovered and are safe.
According to Rafferty, "Every suicide is another person who either felt unable to ask for help or did not know how to access it. It's a tragedy that has incalculable impact on those who knew the person"6.
Vicki Nash, Head of Policy and Campaigns at the Mental Health Charity Mind, also backs this move claiming "Suicides are not inevitable – they can be prevented with the right support in place. Nobody who is in touch with services, asking for help, should reach the point of taking their own life"7.


The Government proposes targets
Health Secretary Jeremy Hunt has also set out plans to cut the number of Mental Health inpatients taking their own life on NHS premises from more than 80 to none, describing the suicide rate as a "litmus test" for healthcare quality8.
Under proposed plans, the Government will require every Mental Health facility in England to draw up detailed plans for preventing suicide, Jeremy Hunt said, including improved patient observation, better collection of data and safer psychiatric wards8.
Yet, with underfunding of Mental Health services meaning that some of society's most vulnerable access to inpatient care is limited – as one service user claimed that "I was sectioned and spent 22 hours in a Mental Health suite waiting for a bed on an inpatient psychiatric ward" – achieving zero suicides is not just about safer spaces, but more spaces too9. And this is the critical question for the Government; what additional funding will be made available to deliver on this ambition?
Supporting estates and clinical teams towards zero suicides
I was inspired by reading Rafferty's comments and felt that, as product designers, we had to recognise our role in helping to reduce risks and work towards the ambitious goal of zero suicides.
With 91%10 of inpatient deaths occurring under intermittent observations, and doors representing the two last major ligature risks within the bedroom, we understand we have a key role to play.
We established our Target Zero campaign, to capture our ambition to eliminate ligature risks from doors within the bedroom – in particular through the development to two products which deliver a step-change in service user safety.
If we can push the ligature risk outside the bedroom into public space, can we help collapse the number of completed suicides?
How can innovations help?
Against a backdrop of budget cuts and lower staff numbers, the built environment needs to play a more significant role than before in reducing the suicide risk.
Clinical staff told us that the en-suite door was the biggest risk because it's unsupervised. Existing solutions either didn't provide dignity, or they still enabled ligatures. That's why we developed an award-winning door that removes all known ligature points from the en-suite door.
However, this simply moves the risk to the next obvious point in the bedroom – the bedroom door itself. Taking this thought further, you realise that door top alarms would simply move the risk elsewhere on the door – either at the latch or the bottom of the door. We needed to think bigger, and that's why we developed our full door alarm – notifying staff of abnormal loads anywhere on the door.
With Jeremy Hunt identifying "improved patient observation and safer psychiatric wards" as priorities to achieving zero suicides8, these recent innovations minimise the blind spot that currently exists between observations, enabling staff to respond quicker to more suicide attempts and disrupt the ligature learning process of service users. We also believe it can help facilitate earlier therapeutic interventions by highlighting early stage attempts made by service users.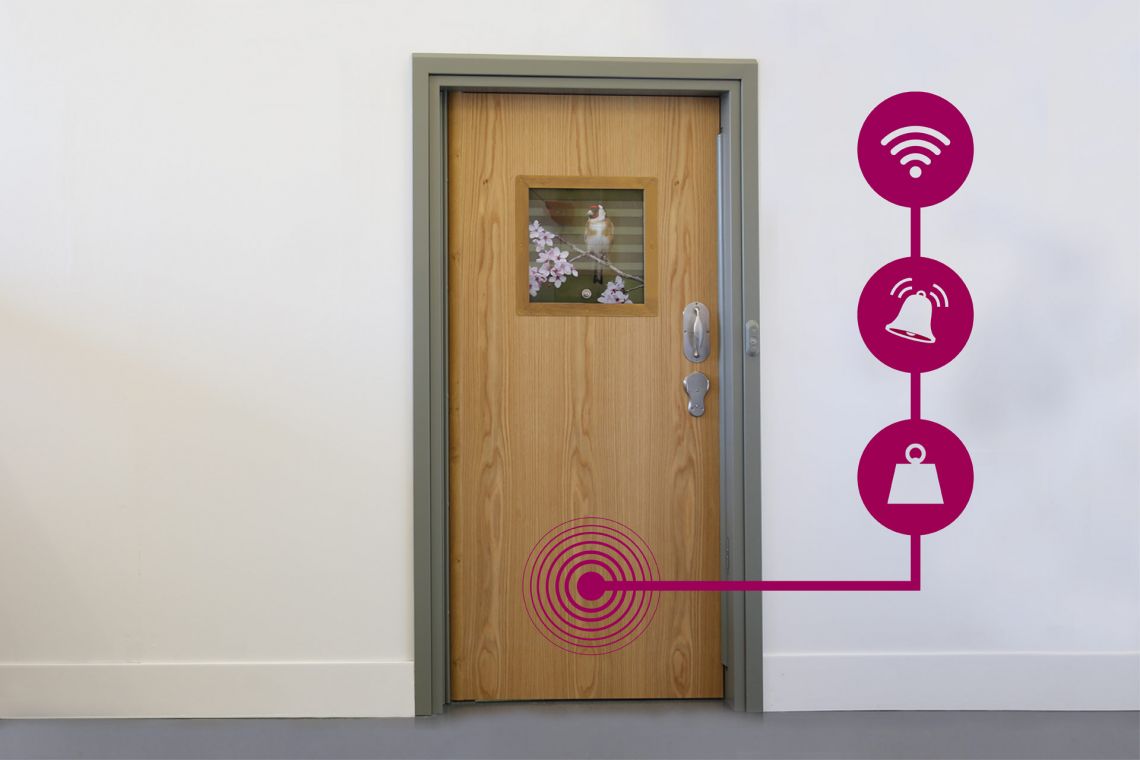 What else is needed?
The role of good design
Research shows that having a well-designed built environment can not only help to increase safety but, also improve the recovery process for service users. Research from 'Design with People in Mind' reveals that there is a 20% reduction in the average length of stay following ward refurbishment and a 70% reduction in seclusion room rates within new in-patient facilities11.
Similarly, Papoulias and colleagues systematic review found that the provision of private spaces and homely design was associated with increased well-being and social interaction11.
When discussing the relationship between the design of Mental Health wards and service user outcomes, one service user in Payne and May's research claimed "It's definitely a combination, it's not just the environment, it's also the staff."10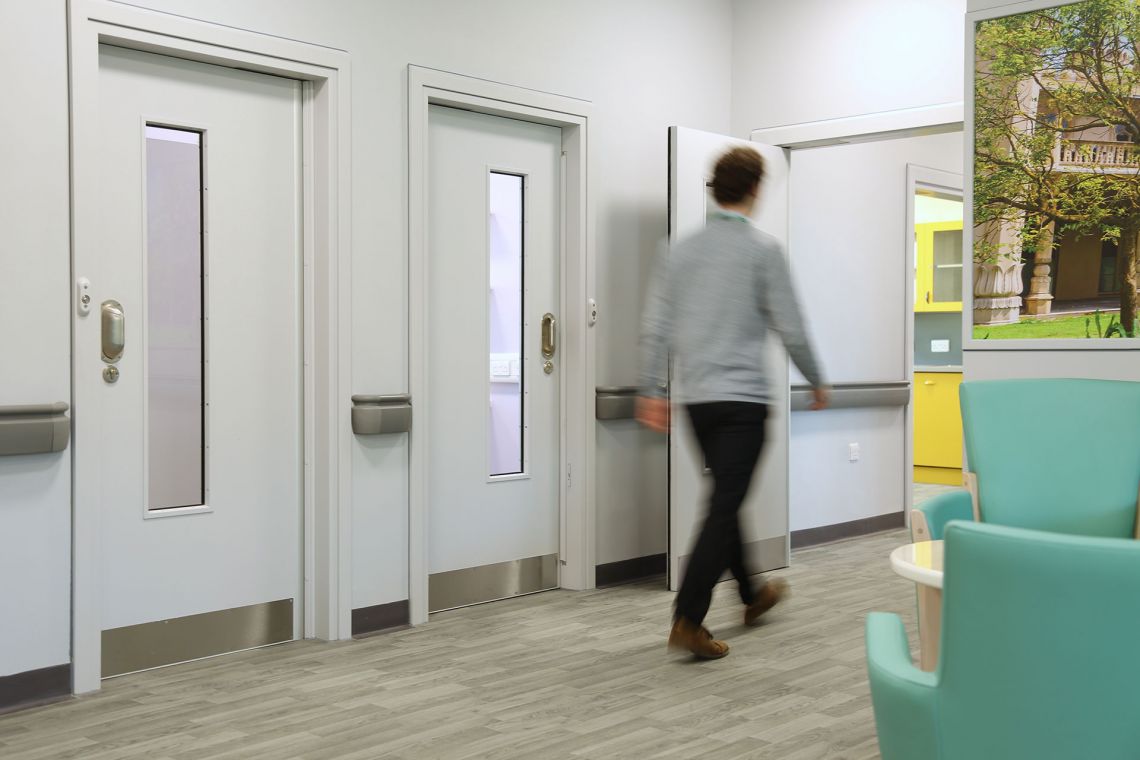 The importance of staff training
It remains evident that the products are only as effective as the staff who operate them – and that those staff have sufficient time and support to successfully perform their roles. Therefore, factors like staff training have a significant role to play in achieving zero suicides.
With staff attrition in Mental Health at 14% 12, under-staffing is a common challenge – resulting in agency workers being used, regularly working in unfamiliar environments with products they've used infrequently. And with various shifts, organising regular staff training can be challenging.
So while funding is required to ease the pressure on front-line staff, convenient access to product training to help equip staff to use the products quickly and effectively in an emergency situation is equally important.
That's why we're working with clinicians and estates teams across the UK to develop a full set of online training videos for our products. This means refresher training on lifesaving products is accessible to staff when it suits them.
Therefore, as frontline NHS staff work hard to meet increasing clinical demand with limited resources, we've identified the ways we can support care providers – through safer built environments, and more accessible staff training – all helping make zero suicides a more achievable goal.