We understand that when you're designing a state-of-the-art care setting for children and young people, every detail is important. Every year around 30,000 children trap and seriously injure their fingers in doors across the UK 1 and in a complex, child-focused environment the finger trapping risk can be heightened.

With high profile new build projects such as Dublin Children's Hospital and Birmingham Children's Hospital currently in development, it feels like the right time to share why I think our integral Finger Guard is the perfect choice for paediatric care.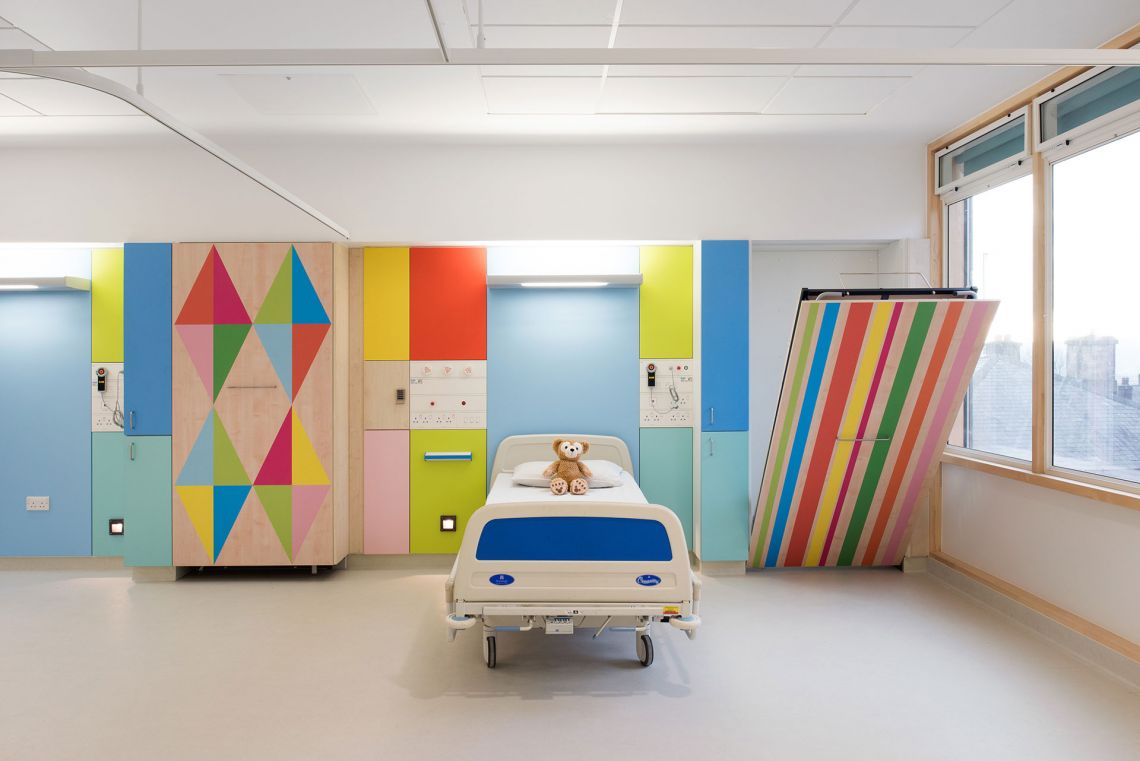 Award-winning Sheffield Children's'Hospital specified integral finger guards throughout.
Here are my five reasons:
It blends seamlessly with any environment. Almost invisible and available in a range of finishes including any RAL colours, it doesn't compromise on aesthetics.


Lasting the lifetime of the door, it saves £500 - £1,000 per door compared to alternative finger guards.


Discreet and unobtrusive, it designs out the problem of trapped fingers by keeping the hinge-reveal gap at a consistent 2 mm - too small for curious little fingers.


Manufactured from easy to clean aluminium, it's safe, hygienic and durable

enough for high traffic areas such as wards, waiting rooms and bathrooms.


To make specification faster and easier for architects and contractors, we've made our integral guard available in BIM and NBS models.
Balancing safety, robustness and aesthetics
I'm not alone in thinking that Alumax is a perfect solution in a paediatric environment... Sheffield Children's Hospital and Ronald McDonald House, Manchester have both specified our integral finger guard throughout. As you can see from the project photos below, Alumax is almost invisible and doesn't compromise the comfortable, home-from-home feeling that architects set out to achieve.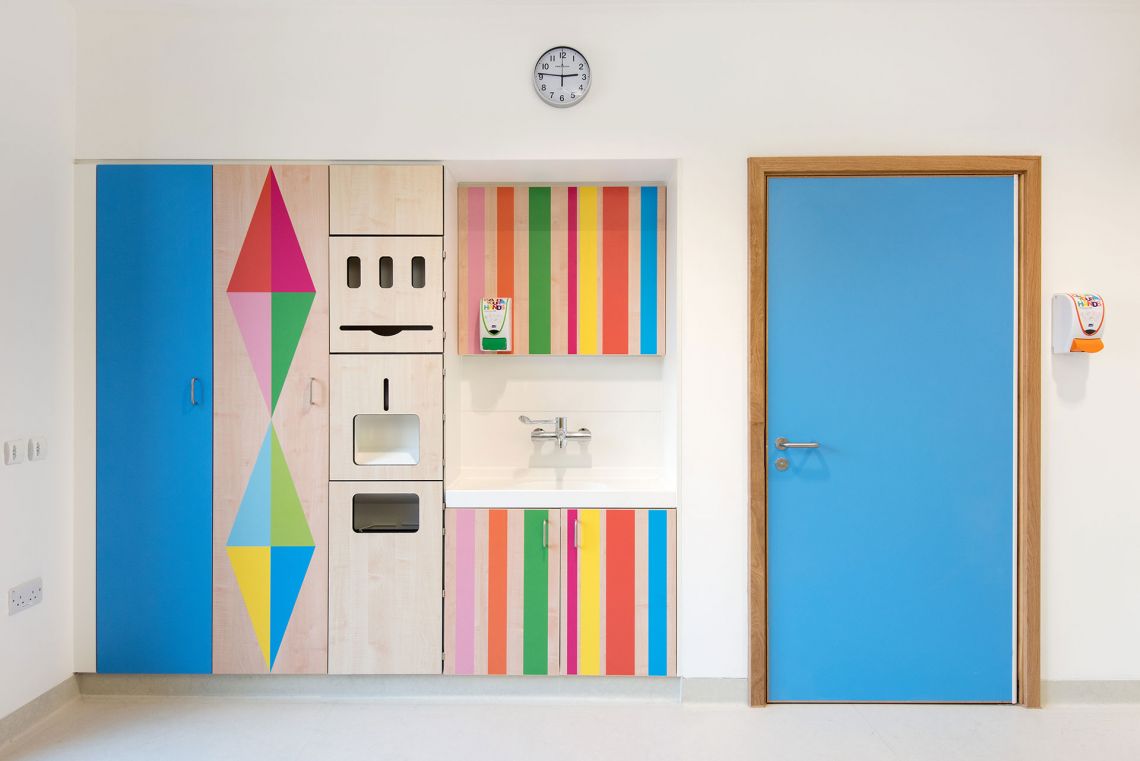 Sheffield Children's Hospital
Highly commended in the 2016 Architects for Health Design Awards and has been widely documented for their fresh approach.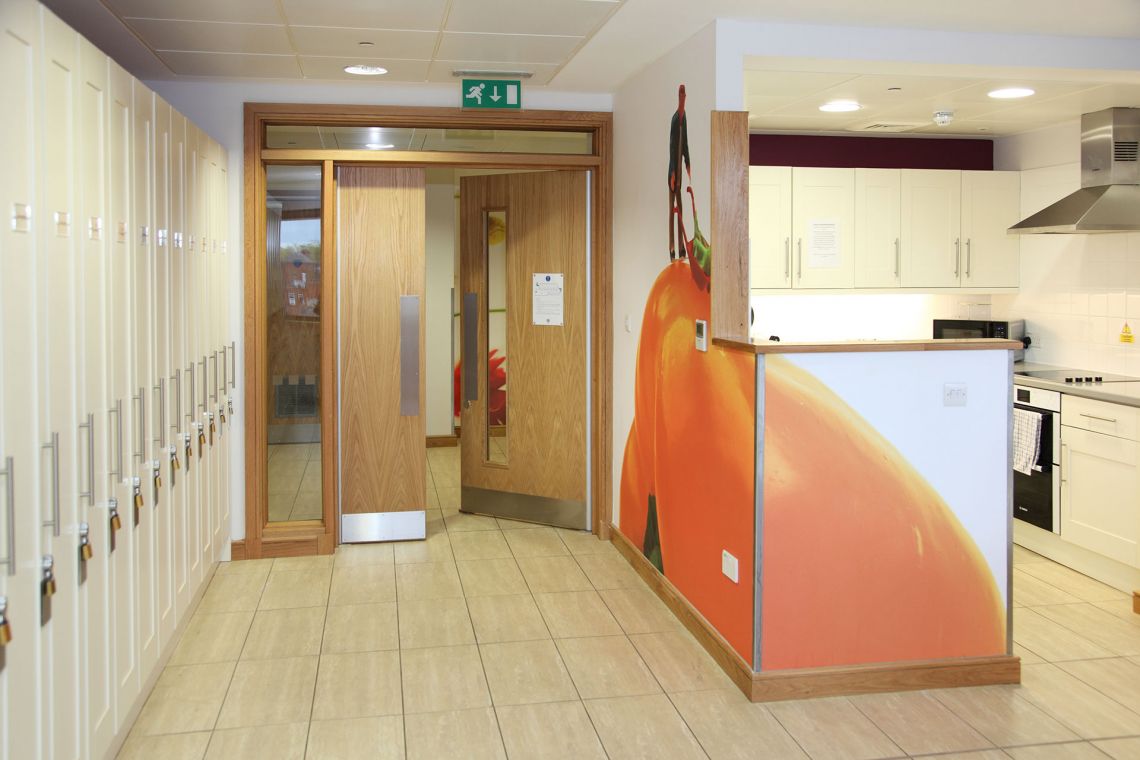 Ronald McDonald House, Manchester
The start of a successful partnership that has since taken us to their Charity project at Guy's & St. Thomas' in London.

In both projects, it was important to create a safe, welcoming environment suitable for children of all ages with complex care needs. Our finger guard helped create this by discreetly removing the dangerous gap between the door and door frame.


REFERENCES
RoSPA - The Royal Society for the Prevention of Accidents