July is an important month in the SHP calendar. No, not because it's 'summer' (a large chunk of us live in Scotland) but because it's usually one of the rare full-team gatherings that we have in the year! And our summer get-together centres around the presentation of SHP's strategy for the year ahead.
Last year, we congregated together in the Lake District for a strategy outing. This time, our team couldn't gather together so we had our strategy meeting remotely.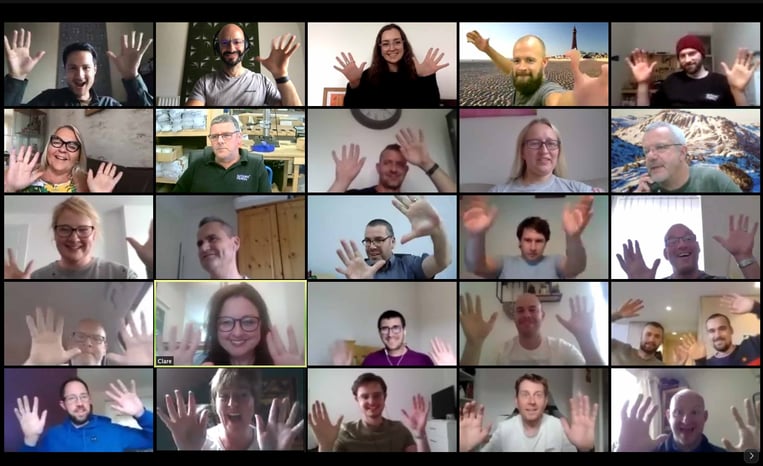 We've all become accustomed to seeing each other through a screen - whether it's for scheduled meetings or a quick hello over a cuppa (old habits die hard). In our previous year's day out in Penrith, we had a jenga-fuelled day in the sun. This year, everybody was huddled around their desks from across the country.
Whilst the setting was quite a contrast to last year, the format remained much the same with directors Philip, David and Martin bringing us all up to speed on our plans and objectives for the year ahead. We discussed our individual and collective efforts and how this all relates to our core purpose as a team: to help protect people through vulnerable times.
It's this strong sense of team and purpose that's helped us through all of the uncertainty and allowed us to adapt to the 'new normal'.
Oh - and of course we couldn't miss the opportunity to get a collective jazz hands photo.