Do you remember a time when you didn't really hear the words 'mental health'? A time when you really only heard the words 'mental illness' and associated it with people who 'suffered' from severe mental disorders?
In recent years, we've heard the words 'mental health' being used a lot; it's a phrase we're all familiar with. And rightly so, because we all have mental health. The same way we all have physical health. A truth that many of us are even more aware of in the last six months after experiencing difficult feelings of loss, isolation and uncertainty.
We openly discuss physical ailments - such as an infection or a broken bone. It's widely accepted that time will need to be requested off work to go to medical appointments and recover. Yet, talking openly about a period of anxiety or depression - for which time off may be vital for recovery - remains uncommon and cloaked in a sense of shame.
Why? For a number of reasons; but it's mainly down to the deep-rooted societal sentiment that there's weakness in vulnerability. That, somehow, unlike physical ailments, we should be able to control our own minds. It can be a vicious cycle; but one we can collectively break.
So, to mark this year's World Mental Health Day, we're hoping to do just that by showing that there's strength in vulnerability. In alignment with Mind charity, everyone in the team was given an hour in our working week and actively encouraged to #DoOneThing that was kind to our minds. Importantly, we each then shared these things with the whole team.
Here are a few of the messages posted: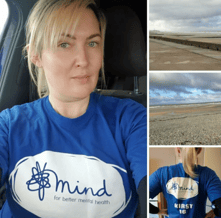 Kirsty: "#DoOneThing: It may be wet & windy but I was determined to be out there proudly sporting my t-shirt to raise awareness for mental health.
Audre Lorde's powerful quote on self-care: "Caring for myself is not self-indulgence, it is self-preservation, and that is an act of political warfare"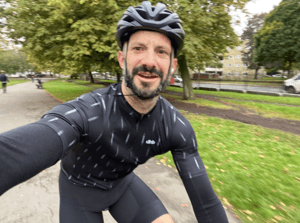 Philip:
"My #DoOneThing was to take some time out of a busy schedule and go for a bike ride, a little cold, rain clouds threatening but I was in my happy place racing me, myself and I."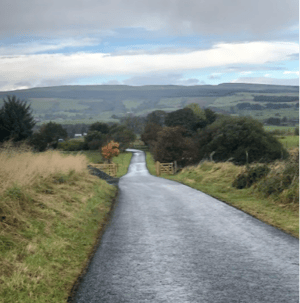 Fiona
:

"My #DoOneThing today was simply getting out in the fresh air for a walk in not-so-sunny Cumbernauld.
I looked back on advice I was once given when I was particularly struggling a few years back. The advice was to get outside, breathe and look for at least one thing that you appreciate each day. It's amazing how it gets you out your own head.
I've loved hearing everyone's stories this week and what you all do to look after your wellbeing."

And we'll end in the wise words of our very own Craig Paterson in response to the stories shared amongst the team:
"It's not that long ago that these sorts of life experiences couldn't be discussed or shared for fear of being branded just through sheer ignorance of others but unfortunately this is real life for many people.
2020 has changed the way we all live our lives with masks, hand gels, social distancing, self isolation and shielding all having an impact on the way we live and interact with our colleagues, friends and loved ones.
We have all heard the phrase "Its OK not to be OK" and its true we do need to talk about mental health more but we also need to create the environment for these conversations to happen and we also need to learn to listen.
It's fantastic that we are creating this environment in SHP through people being brave enough to lead that change. You are truly inspirational people."
---
If you're feeling overwhelmed and could use a helping hand or a listening ear, here's some resources you might find useful: