The theme for World Environment Day 2019, exactly one year ago today, was 'Beat Air Pollution' - with a global call to action to improve air quality in cities and regions. Little did anyone know that months later, the world was be forced to ground to a near halt.
So what has that meant for levels of air pollution one year on?

IQAir - a Swiss company specialising in technology solutions to protect against airborne pollutants - recently published a report1 highlighting the significant reduction in air pollution since the world went into respective lockdown periods.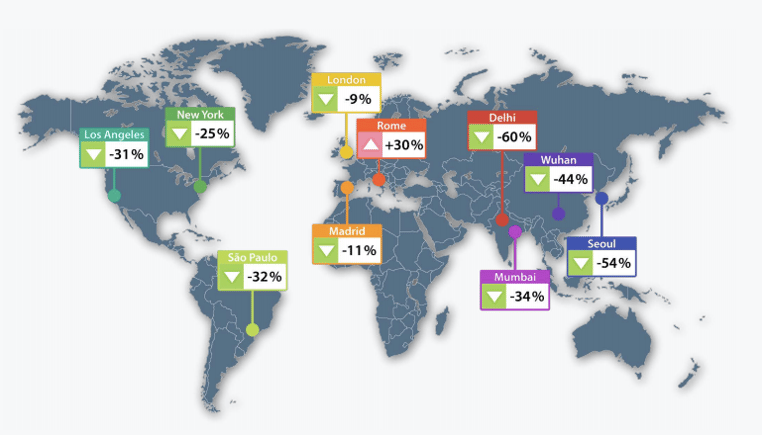 The report used hourly data collected from 7 global government agencies to track the emission of fine particle matter (PM2.5), the world's deadliest air pollutant, over a three-week period of lockdown conditions.
They found that 9 out of 10 key global cities experienced PM2.5 reductions from the same period in 2019, and Wuhan, where COVID-19 first emerged, had its cleanest February and March air quality on record during the cities 10-week lockdown period.
This is a huge positive to takeaway from this pandemic. We hope to see these reduced levels (and cleaner skies) maintained even as lockdown eases globally.